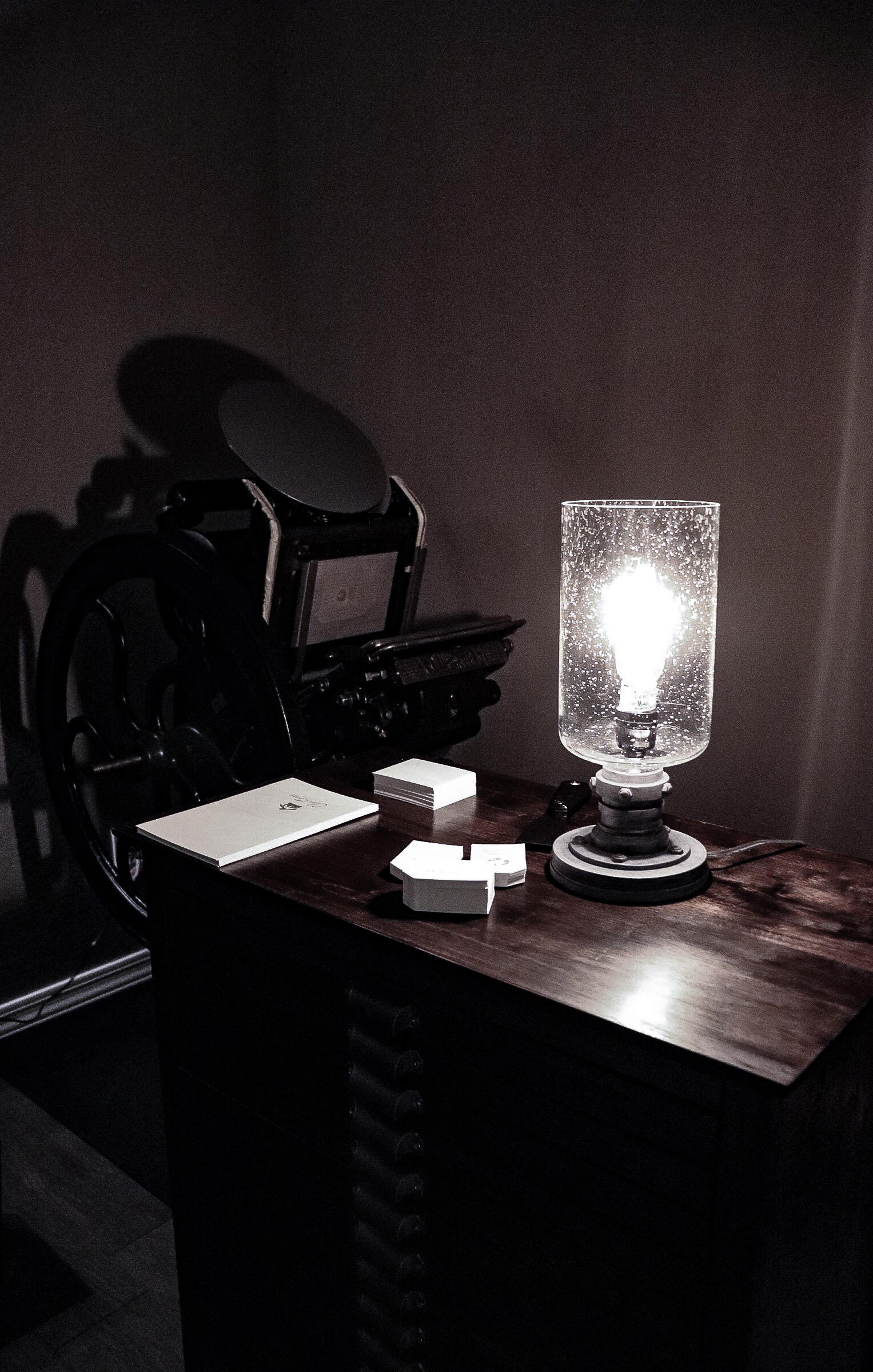 just a bean, some ink, and her press

I've answered to "bean" for over eight years now, since the first time the love of my life started calling me by that nickname. It just kind of stuck.
I first learned about letterpress by accident. I was working in a well known chain stationery shop in college and we still received mail for the custom paperie that used to be housed in the same space. We received an invitation addressed to the former paperie for a stationery event that had been letterpress printed on a very thick paper stock. It was so different and so exquisite compared to anything I'd ever seen. I decided that not only were my own wedding invitations someday going to be letterpress, I started learning more about this beautiful lost art.
The concept of raw ink being pressed into paper on an antique press completely intrigued me. After some years, an interest and passion that never faded, the purchase of a Chandler & Price Pilot tabletop press, a Golding Jobber #6, and some ink, ink & bean press was born.
ink & bean press is a boutique letterpress design studio located in Cave Creek, Arizona. We pride ourselves in offering a high quality experience in designing and printing stationery for those memorable moments in your life.
We print in-house on an antique 1907 Golding Jobber #6 letterpress machine. Each invitation is designed and hand pressed with love and pride. Our most commonly used paper is 100% cotton, meaning it is a renewable, tree-free paper. You'll work exclusively with our sole designer and printer, so rest assured that ink & bean press is committed to providing you with a completely personalized and stress-free experience.